The book group meets next on 14th January at 8pm at the Day's house.  the book we will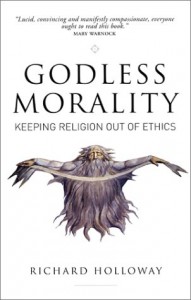 be discussing is Godless Morality by Richard Holloway.
'If God is the author of our moral code, how can we challenge it? Has increasing secularism eroded traditional moral systems? Bishop Richard Holloway challenges our assumptions and offers provocative solutions to these questions. He argues that moral codes are human constructs.'
If you would like to join the group please use the contact below.