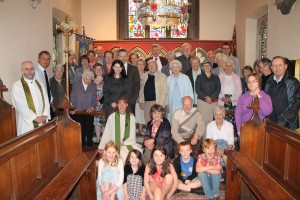 Coronavirus (COVID-19) Update
Our church buildings remain closed for public worship but we would love to welcome you for private prayer during our weekday opening times.
We are currently exploring ways to make public worship safe and accessible to all in the coming months. An announcement will be made in our weekly e-newsletter on Friday 10th July about the resumption of worship and forthcoming services in our churches.
In the mean time, our ministry team celebrate the Eucharist on Wednesdays at 11am and Sundays at 9.30am from home environments. If you would like to join these services online via Zoom, please get in touch. Recent sermons are available to read here.
If you would like to arrange a baptism, wedding or funeral, send a prayer request or to receive our weekly e-newsletter, please contact the Benefice Administrator.