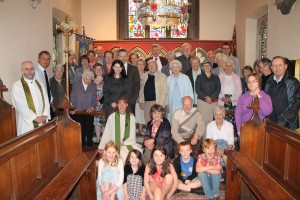 The times of our Sunday morning services are: 9.30 am in Garsington and Cuddesdon and 11.00 am in Horspath.  On the first Sunday every month we come together for our Benefice service at 10 am which alternates amongst the three churches.  For services this coming week please see to the right.
All three churches are open during daylight hours and you are very welcome to spend some time in prayer or simply enjoy their sacred peace and historic beauty.  Please do sign our visitors' book and leave a prayer request, if you wish.
We hope you will find the information you need in the following pages and look forward to welcoming you to your churches.