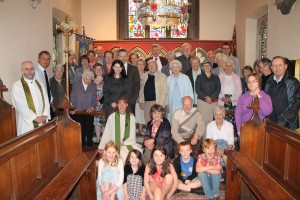 Coronavirus (COVID-19) Update
Our churches will be re-opening for public worship from Sunday 19th July. To help us make our churches a safe space for all, we kindly ask that you:
Wear a mask if you are able to do so
Observe a social distance of 2 metres from others at all times
Use the hand sanitiser provided on entry and exit
Avoid touching any surfaces uneccesary
We look forward to welcoming you back to our beautiful places of worship.
If you don't feel ready to join us in person, we encourage you to come along to our online services held every week via Zoom. Please contact the Benefice Administrator for access details.
If you would like to arrange a baptism, wedding or funeral, send a prayer request or to receive our weekly e-newsletter, please contact the Benefice Administrator.