Many congratulations to Leanne Bell, sacristan at All Saints', on her ordination to the diaconate, which took place on Saturday 24th June at the Cathedral Church of St Nicholas in Newcastle by the Bishop of Newcastle.  Leanne's husband, Darren, was also ordained deacon at the ordination service and will be serving his curacy in the Benefice of Seghill, Seaton Delaval and Holywell.  Leanne will be Assistant Curate in St Peter's Monkseaton.  Please remember them in your prayers along with their family: Sam, Riley and Olivia.
Lord, take me where you want me to go,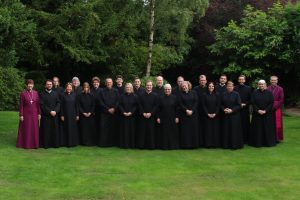 Let me meet who you want me to meet
Tell me what you want me to say
And help me keep out of you way.
by Fr. Mychal Judge
This is what they wrote about themselves for the Newcastle diocese:
Darren Bell – to serve at Holy Trinity Seghill and St Mary Holywell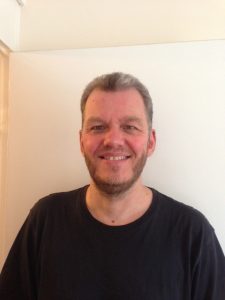 Looking back at my early life, I now know that God was always there for me, but it wasn't until the birth of our youngest son that we became church-goers. After his baptism, it seemed like all the pieces fitted together and church life quickly became part of normal life. We were lucky to find a loving church community at Shilbottle near Alnwick. As my faith deepened, I got 'the calling' that people going into ministry often talk about. However, I needed to make sure that this was right, both for me and my family, so it was another three years before I began training. For the past few years we've been living at Ripon College, Cuddesdon, in Oxfordshire. Training has been a real mix of emotions. It's a mix of theology, mission, worship and formation. Formation is the key part that nobody tells you about. It comprises talking to tutors, fellow students, and visitors, and includes chance encounters on placement. It's defined my time at Cuddesdon, and will make me a better deacon. I'm looking forward to serving the people of Seghill, Seaton Delaval and Holywell. I know it will be an enormous privilege to serve as deacon but also an enormous responsibility; I'm equally excited and terrified.
Leanne Bell – to serve in the parish of St Peter Monkseaton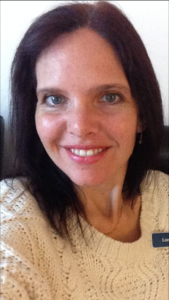 After a career spent in law, first as a solicitor and then as a lecturer, becoming a priest was the last thing I expected to be doing. I wasn't brought up a Christian, and although my husband and I frequently discussed going to church, it was the baptism of our youngest child that provided the catalyst for our journey to begin. Almost immediately, the sense of calling to ordained ministry surfaced, but I couldn't imagine ever being the person who wore the robes and stood at the front of a church. However, over the next few years God made it clear that first, it's not about being at the front, it's about being alongside people, and second, He's calling me to do it. Looking back, I can see God was working in my life all the way through, whether I was aware of it or not. I'm looking forward to loving and serving the people in my new parish. On a personal level, it will be wonderful for me and my family to be near the sea again after two years in beautiful but land-locked Oxfordshire. I'm excited to see what God has in store for us and those we will be serving over the next few years.
For some pictures of their ordination please see: