The Lord's Prayer at the 10 am Benefice Service 2019
3rd March at St Giles', Horspath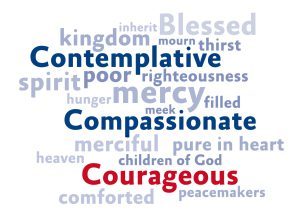 Our Father in heaven hallowed be your name
With Rev'd Jane Hemming, Diocesan Director of Ordinands for Dorchester area
7th April at St Mary's Garsington
Your kingdom come, your will be done on earth as in heaven
With Rev'd Dr Sarah Brush, Tutor in Pastoral Theology Ripon College Cuddesdon
5th May at All Saints' Cuddesdon
Give us today our daily bread
With Siobhan Grimes, Regional Coordinator for Christian Aid
2nd June St Giles', Horspath
Forgive us our sins as we forgive those who sin against us
With Venerable Judy French, Archdeacon of Dorchester
7th July at St Mary's Garsington
Lead us not into temptation but deliver us from evil
With Rev'd Clare Hayns, Chaplain of Christ Church, Oxford
4th August at All Saints' Cuddesdon
For yours is the kingdom, the power and the glory, for ever and ever.
With Rev'd Charles Chadwick, Dorchester Parish Development Officer
Breakfast Time at St Mary's
Come and join us on the fourth Sunday for breakfast and discussion, starting at 9.30 a.m. with Coffee/Tea and Croissants followed by an informal discussion at 10 am.  The following topics are:
Julian Meeting
The contemplative prayer meeting gathers every second Thursday of the month in the Edward King Chapel at Ripon College Cuddesdon. All are welcome to this time of reflection and silent prayer for 30 minutes.  For more information please go to www.thejulianmeetings.net.
St Mary's café every third Friday
On the third Friday of the month the back of St Mary's church in Garsington is transformed into a café with tables and chairs, newspapers, coffee and cake.  When the weather is good you can enjoy the view across to the Baldons and beyond with seating outside.  Everyone is welcome to drop by between 10 am and 12 noon to catch up with friends and meet new ones.
Cuddesdon Coffee Morning every second Tuesday
This very successful coffee morning held in the village hall in Cuddesdon every second Tuesday of the month.  With book shop, raffle, coffee and good company.
Forthcoming Services Across the Benefice
Services for All Saints to Easter 19